Translation, interpretation,
& the list goes on...
Our clients love the infinite array of translation and interpretation services we offer. It makes their lives easier because they know we can take care of just about anything for them and they don't have to worry about coordinating supplementary language services on their own.
We're not exaggerating; we can manage every single aspect of the translation process— from website translation to creation of technical manuals, instruction booklets, legal contracts, and sales/marketing pieces.
Our most popular languages:
Spanish
French
Italian
German
Russian
Portuguese
Arabic
Urdu
Farsi
Pashtu
Somali
Hebrew
Khmer
Karen
Burmese
Chinese
Japanese
Korean
Thai
Vietnamese
Hmong
Hindi
Polish
Greek
Turkish
Norwegian
Finnish
Swedish
Hungarian
Danish
Dutch
We offer over 106 languages. Let us know if there's something else you're looking for.

DOCUMENT TRANSLATION
We provide the best quality service in more than 50 languages. Our professionals are native speakers and expertly reproduce the exact context.

DESKTOP PUBLISHING
The design phase is part of more and more translation projects. We provide text layout checks, redesign, and digitization, among others. We use most major DTP software products available, including InDesign™, QuarkXPress™, WordPress™, HTML, and DreamWeaver™.

PROOFREADING & EDITING
Some language companies will bid out your project and outsource it to the cheapest provider. While competitive pricing is important, our first priority is accuracy, quality, and integrity… particularly in proofreading and editing. We ensure that no errors in translation, mistranslations, spelling errors or typos are present in your documents. We also protect your documents with secure storage, encryption, and vetting of our experts.

CERTIFIED EXPERTS
Our professional interpreters offer different types of interpretation services, depending on your needs. We specialize in legal, medical, educational, and business interpreting. We also offer simultaneous interpreting for conferences and other events.

VOICEOVER
We have the experience and capability to produce high-quality results to suit your specific voiceover needs. This service is designed for promos, documentaries, multimedia content, and commercials. Our extensive list of projects include movies and documentaries from HBO and A&E, among others.

PHONE INTERPRETING
We offer over-the-phone interpreters in over 100 languages. Confidential and secure, our service is comprised of trained professionals who are culturally sensitive, proficient in their languages and knowledgeable with the terminology of the subject to be interpreted.

VIDEO INTERPRETING
We offer video remote interpreting (VRI), in many languages, including ASL. This service allows you to save time and expense by offering a fast access to highly-qualified and certified video interpreters to facilitate your communication.
Our most popular services:
What it's like working with us:
Our business is founded on long-term relationships we've developed with clients who have tried a few different agencies and found us to work the best. Yet, we have a policy to always welcome small, one-time jobs with the same level of service & professionalism.
We work with you directly and manage a team of experts around the globe to get your project done quickly and accurately. Our team is comprised of specialists experienced in medical, technical, legal, engineering, construction, desktop publishing, information technology, and patent applications. Our language services can be tailored to a specific market and in the language of your choice.
Our goal is to make your life easier. A big part of this is doing as much as we can for you. It saves you time. And it actually saves you money with the reduction of back-and-forth communication.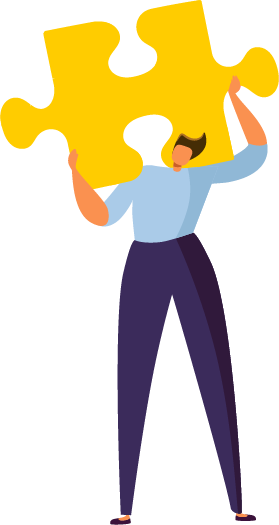 Get ready for a quote you'll love:
We adapt our team selection to give you the best price for your budget. Let us figure out how to get your job done the fastest, most effectively, at the best price possible, and get back to you with an estimate.